Welcome to our 2021-2022 Students!
We are excited to welcome our largest cohort yet including students from Sitka, Mt. Edgecumbe, Kake, Petersburg, Wrangell, Craig, and Metlakatla.  Spots remain open for our virtual Whalefest course (Biology 175). 
Let us know you want to be a 2022-2023 RASOR student
High School Students, (10th - 12th grade) be a yearlong RASOR student OR attend our stand-alone Sitka Whalfest course (travel funding provided).
Email UAS.RASOR@alaska.edu for details or fill out our interest form.  You can view our recorded information session here.
Position Posting: Rural Community Advisors 
The UAS Sitka campus is looking to recruit four people from rural communities in Southeast Alaska to be a team of advisors for the RASOR program. For more details see our position description.  No formal science or education training needed. 
RASOR
Rural Alaska Students in One-Health Research
Launching researchers on home shores through mentorship and college prep in rural Southeast Alaska.
Program Overview
We want to be a student's first positive experience with college science.
The program connects students with each other, teaches them about the connections between environmental and human health, and mentor them in conducting their own research projects with community mentors. Students may choose to participate in the RASOR program because they are interested in or curious to know more about:
Doing collaborative research in their environment
Doing hands-on science
Learning about college or getting a head start
Connecting with students from other rural towns with similar interests
Science as a job
Who qualifies?
High school students from rural Southeast Alaska communities.  We particularly hope to increase our recruitment in Metlakatla, Kake, Yakutat, Hoonah, Klawock, Hydaburg, Sitka, Craig or Kasaan.
What is the cost?
$25 per credit with options to take 2–4 credits per student per year.  Some students may qualify for external assistance. 
COVID - 19
RASOR remains committed to providing active, mentored, community-based research experiences despite the unique challenges of this year.  Students can participate in RASOR from their homes or schools with mentorship occuring in-person or online.  Limited technology support is available. 
Learn with a cohort of other students
The RASOR program has worked with students from Yakutat, Gustavus, Sitka, Wrangell, Craig, Petersburg, Hoonah, Kake, and Metlakatla as well as Mt. Edgecumbe students.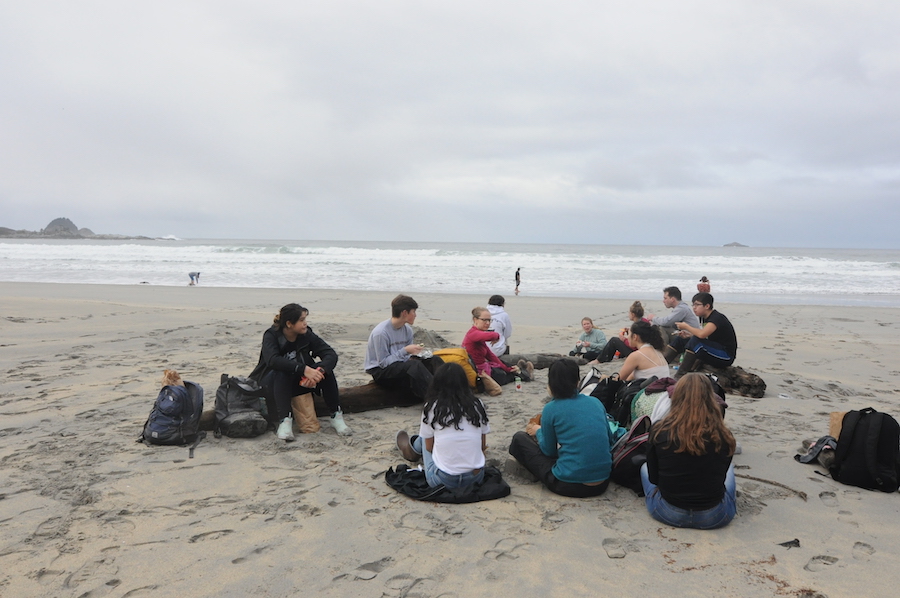 Participate in the Sitka Whalefest
Whalefest consists of dynamic science presentations, virtual discussion sessions, educational workshops and an ocean science quiz competition.
Earn college credits
Students will learn skills for college success, meet with current college students and receive personalized advising to develop their interests and achieve their goals. 
In addition, students will earn a total of 2-4 college credits through the University of Alaska Southeast while attending courses in Sitka and online in their home communities. During the fall they take BIOL 175 Current Topics in Marine Research while attending the virtual Whalefest Symposium. During the spring they will take BIOL 101 Introduction to Biological Research Techniques over distance.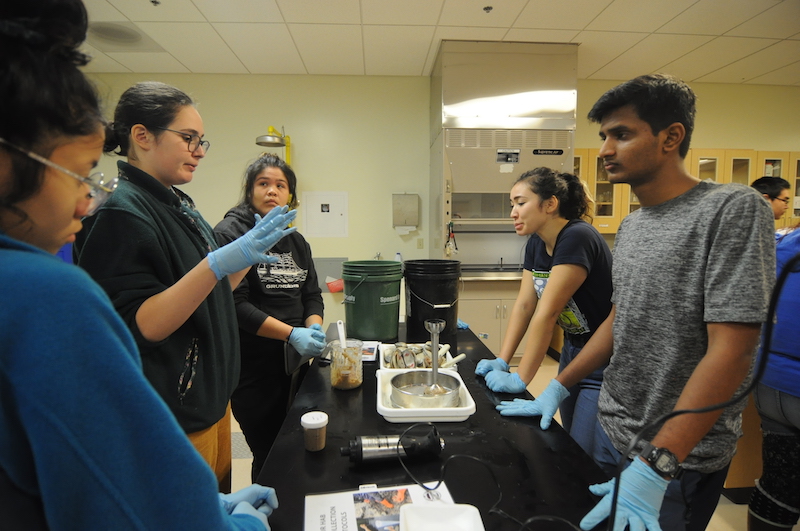 Engage in community-based research and present your results
Tribal environmental staff in each community will mentor students through authentic research projects related to the safety of subsistence foods in their community. Students will learn to present scientific findings in an effective and professional way to both members of their community and other researchers.  Students and mentors coordinate meetings according to their schedules.  
Students and local tribal research mentors will determine how best to stay safe considering the changing community and personal circumstances.  This may include in-person contact similar to last year, outdoors only contact during program sampling, or contact-free mentorship made possible through monthly shipments of research supplies and zoom meetings to discuss sampling protocols and guiding students through their results.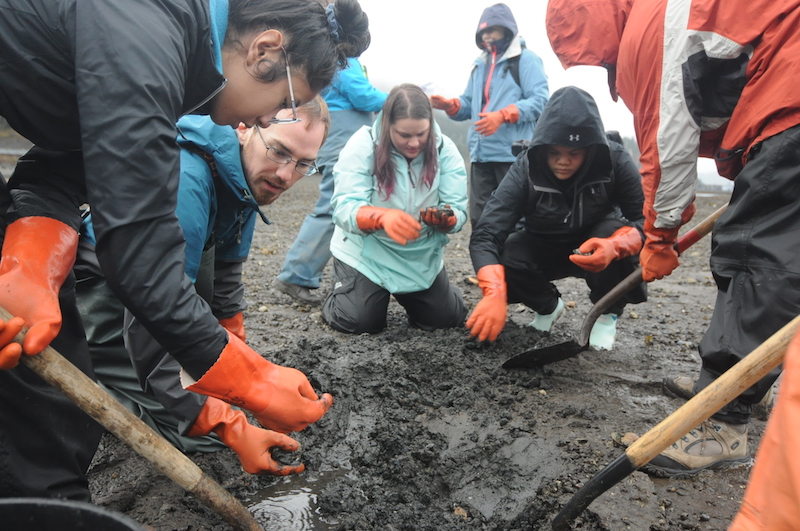 Interested?
Interested in learning more about participating RASOR in 2021-2022? Let us know a little about you and start planning head!  
Program Contact